PREMIUM PAINT PROTECTION FILM
Much like the Elite film, standard PremiumShield protects the vehicle against rock chips and other road debris, but without the stain resistance capabilities. PremiumShield is the industry standard in paint protection film.
PremiumShield is a 6.4mil (0.16mm) dual extruded urethane film coated with a 1.6 mil (0.04mm) clear acrylic pressure sensitive adhesive system (PSA). The dual extrusion sees a stiffer urethane being combined with a more flexible urethane allowing for greater longevity whilst maintain flexibility during application.
The film is specifically designed for the surface protection of painted, gel coated or other vulnerable surfaces improving functionality and allowing the conservation of visual appearance for long periods.
Warranted against degradation from UV, peeling and cracking; PremiumShield applies easily and maintains its clarity, durability and superior performance over a wide range of environmental conditions providing improved chemical and mechanical resistance (like stone chip) whilst offering conformability to complex shapes and curves.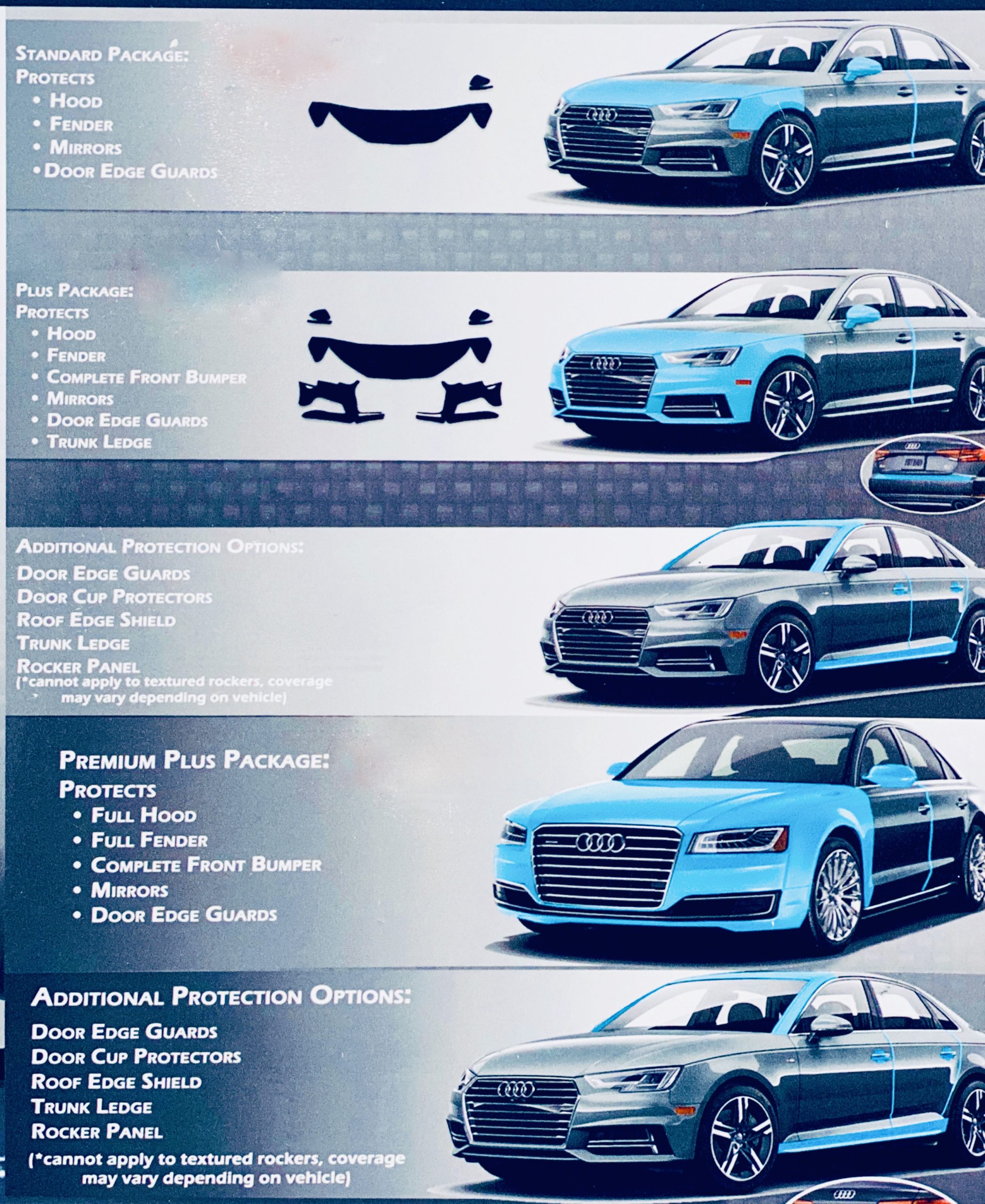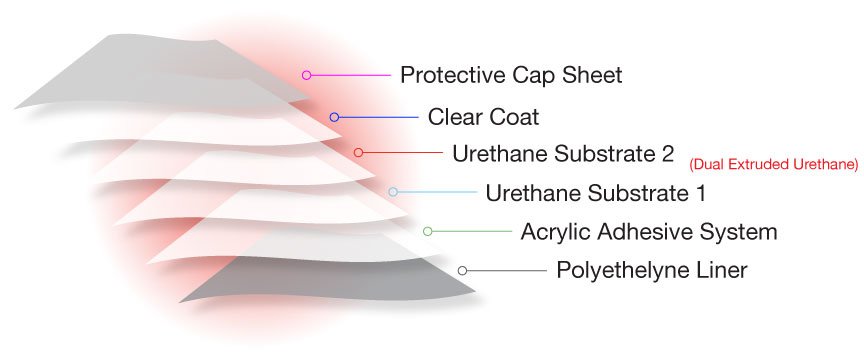 Request Appointment
Call us at 701.371.3980 or schedule online!