Auto Butler Premium Paint Protection
The Only Auto Butler In North Dakota!
Protect Your Investment
As a new vehicle owner you will want to maintain a great looking vehicle. However, value robbing exposures are everywhere and can jeopardize the appearance of your new investment. 
With the Auto Butler Premier Paint Protection II system, you can protect your vehicle's thin paint finish much like a good sunscreen protects your skin from dangerous ultraviolet rays. This advanced technology in paint protection will also shield your vehicle from elements such as tree sap, bird droppings, and acid rain. 
Premier Application Process
The Auto Butler polishing machine performs this two-step process with unparalleled quality and consistency every time. This machine has over 20,000 soft cloth-like fingers gently working these products onto your vehicles paint finish.
Step 1: A polish containing both waxes and cleaners is applied to smooth out and remove contaminants from your vehicle's paint finish.
Step 2: A synthetic cross-linked co-polymer, designed to create a long lasting molecular bond to your paint finish, is applied to protect and bring out a brilliant shine.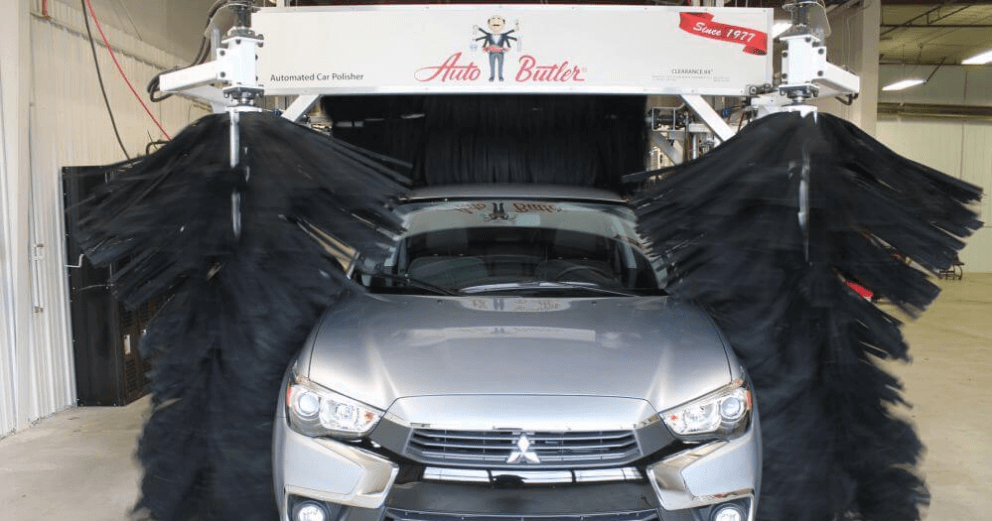 Request Appointment
Call us at 701.371.3980 or schedule online!